Hey, gang!
It's been a busy last couple of weeks!
OrcaCon 2017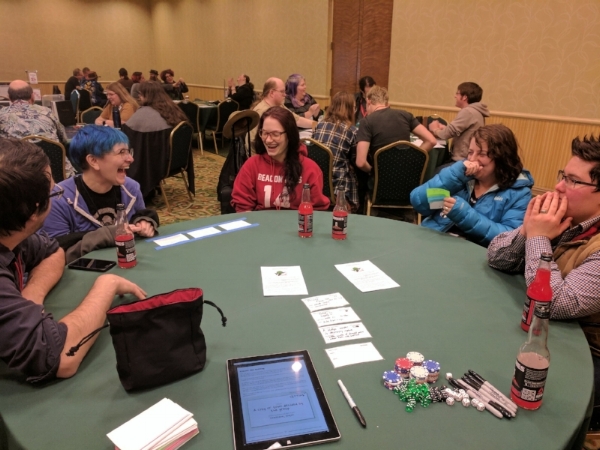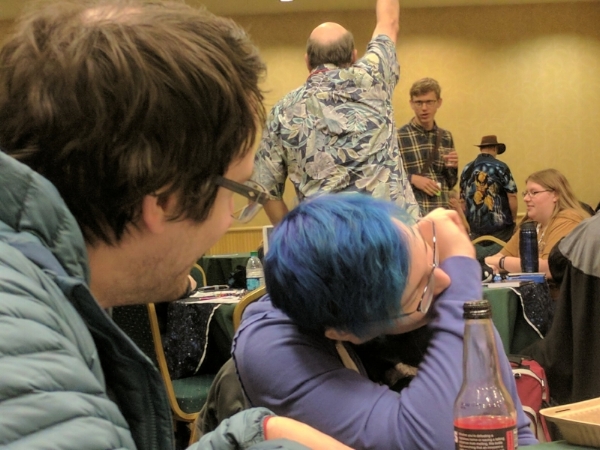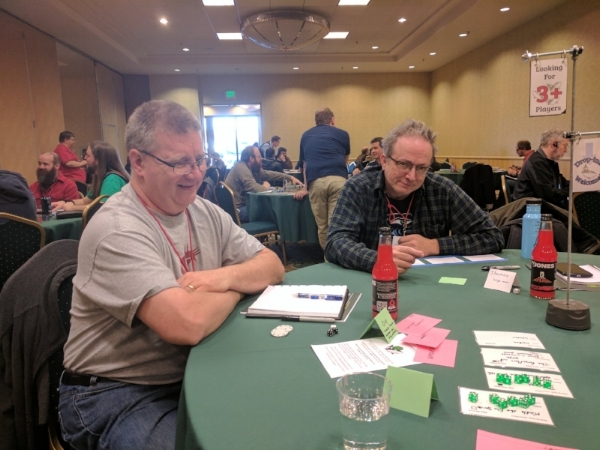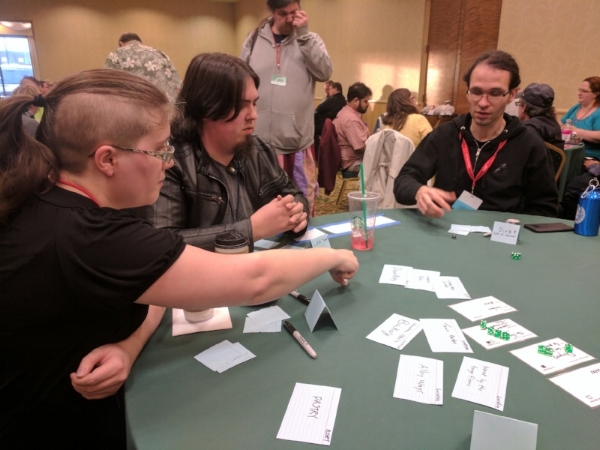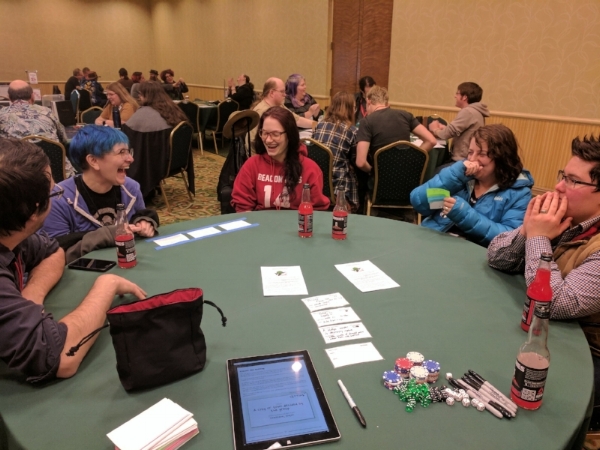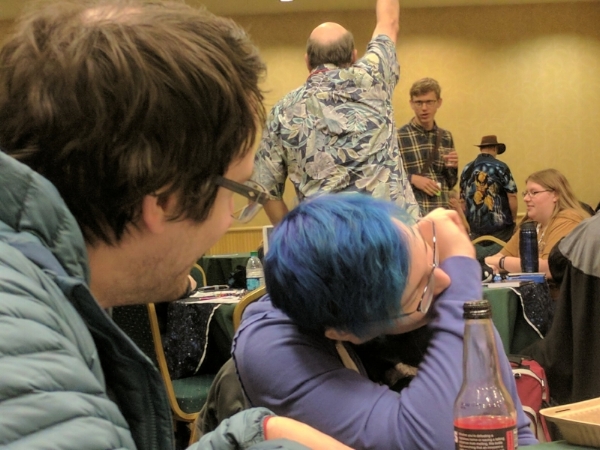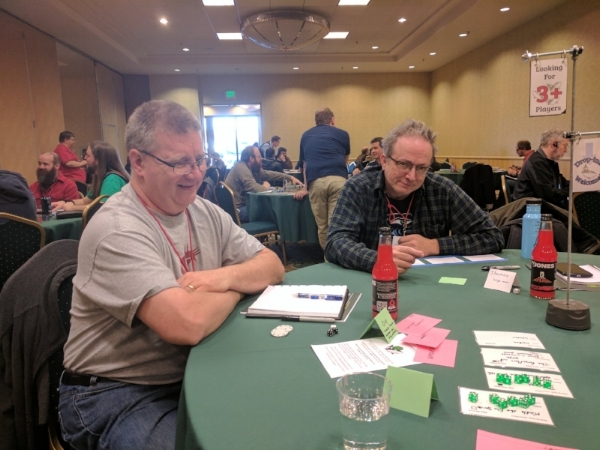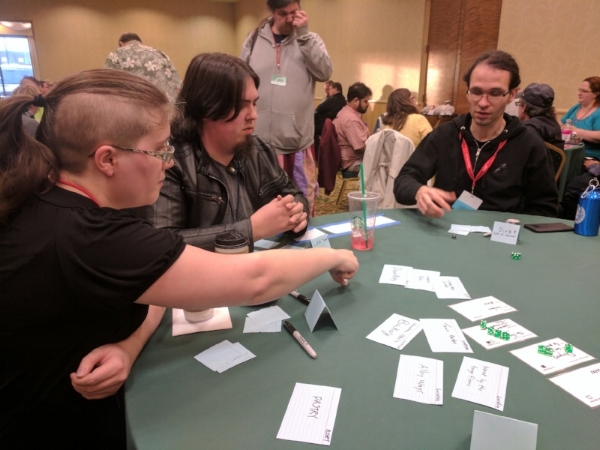 Last weekend, Protagonist Industries was at OrcaCon 2017! Over the 3-day convention, we ran a total of 5 sessions. We had a great session about a magical fawn that was attempting to stop a sludge monster that was corrupting the woods (this game was made into a mini playset. Check out our Twitter hashtag #HBDMiniPlayset to see it!), Shiloh was saved twice from the dangerously inept Paranormal Research Institute, and Kindle the fire sprite was saved twice from the evil elemental wizard Dagmos!
It was an awesome time! As a matter of fact, it was so awesome that we've already booked ourselves for OrcaCon 2018! See you all there!
We're currently talking to people at Games on Demand to have Home by Dark available at Emerald City Comicon 2017. We'll bring you news about this as soon as it's confirmed one way or another!
Home by Dark Book Cover
Here's some great news: our design artist, Dani Roberge, has completed our cover design! Here it is!